Prior to opening Green Medicine, Mary Helen Lee had a private practice as an acupuncturist and herbalist in Chicago at her clinic White Moon Healing Center. Previous work locations include The Northside HIV Treatment Center, Chicago Center for Psychophysical Healing, and Cook County Hospital Pain Clinic.
Conan Milner has worked as the clinic and apothecary manager for White Moon Healing Center since 1998. He has also been a health journalist since 2014, exploring topics such as Chinese medicine, nutrition, exercise, meditation, and the health impacts of GMOs and EMF radiation.
Green Medicine Acupuncture and Apothecary builds on over 30 years of clinical practice and experience with thousands of patients in Chicago, and brings it to Shelby Township. Like our clinic in Chicago, we have created a beautiful healing environment you can visit in our home by appointment.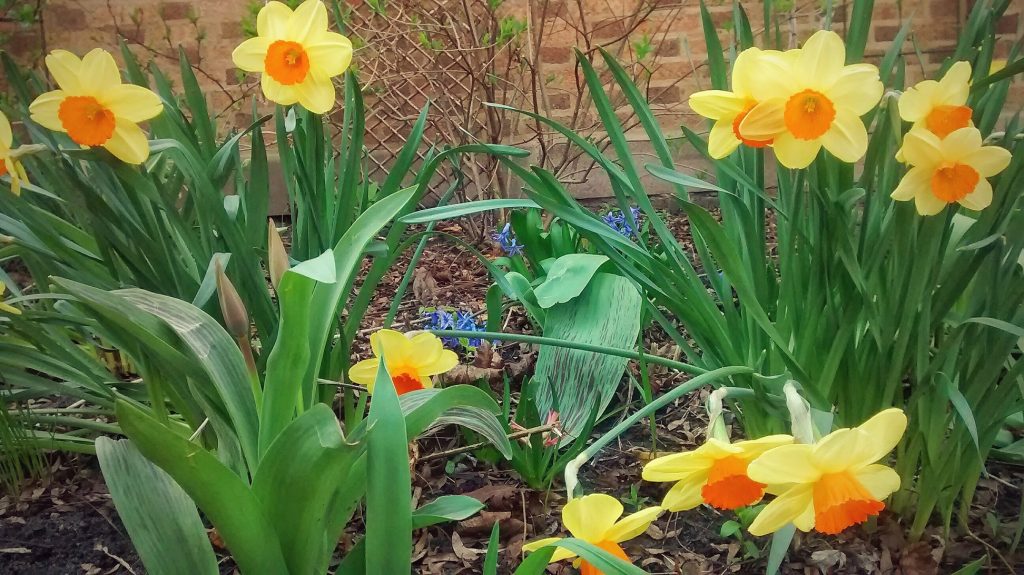 Testimonials
Mary Helen is an incredible human being with the utmost knowledge and I consider myself lucky for finding her. After almost 2 years of debilitating stomach pain, too many doctor and hospital visits and no answers from medical professionals, I turned to this kind of professional I am not going back. My pain has subsided due to the supplements and treatments I've received thus far. 3 visits. It only took 1 for the pain to stop. We already are looking at additional areas to improve and Mary Helen is clearly dedicated to my health and bringing me comfort. I recommend this service to anyone that can't find answers with the usual suspects. This type of medicine needs to be heard – it deserves to be heard.
– Kaitlin S., executive assistant. Client since 2022
Through Mary Helen's expertise with acupuncture, Chinese medicine,  herbal remedies, and nutritional counseling, I've been able to eliminate and lower some prescription medications that I was taking for sinus, arthritis, and digestion.  'Food as medicine' is a major focus in patient care at Green Medicine Acupuncture and Apothecary and her holistic teachings have changed my thinking about the way I eat and the medications I was taking.
– Nancy Y., retired school teacher. Client since 2022
When I was diagnosed with AIDS, my personal physician suggested I investigate Chinese medicine as a complementary therapy, since (in his words) Chinese medicine has a better track record in managing day-to-day quality of life health issues than Western allopathic medicine. I first saw Mary Helen at an alternative health clinic for people with AIDS in 1993. As a client at various such clinics, and as a private consumer, I have seen a large number of acupuncturists, and Mary Helen is simply one of the best I've ever encountered. I value her expertise so much that when she later left the health clinic system (where my treatments were covered by insurance) I elected to follow her as a private customer, and have continued to pay for treatments out-of-pocket for almost 15 years. Not only am I firmly convinced that her treatments have helped me to survive with AIDS, I know that they have helped me to live with a high degree of wellness. I look forward to my bi-weekly appointments with her, knowing that I will have the opportunity to look at all aspects of my life, above and beyond mere physical health issues, and have them addressed within a holistic framework, in a supportive and nurturing space. I'm extremely impressed with her commitment to ongoing professional education and certification, and am totally in awe of her (and Conan's) skills as an herbalist. Her tonics are the best!
– Cary C., DePaul University Librarian, Client since 1993
My first visit to White Moon Healing Center was in 1995. My seasonal allergies seemed to cover all four seasons, and I was hoping for some relief. What a welcome change to find that Mary Helen was interested in treating the whole person, rather than medicating the symptoms. Acupuncture, herbal supplements, and dietary changes have vastly improved my general health, and I can finally look forward to Spring, rather than dreading it. I enjoy working with Mary Helen and Conan and appreciate their commitment to healing. White Moon has helped me become healthier in every way.
– Mike M., University professor, flight instructor and musician. Client since 1995
"Mary Helen has a natural gift for attuning to the core of a problem, be it emotional, physical, spiritual or some combination of these, combined with an incredible dedication to the healing process. Her approach is a combination of common sense nutrition (something that can actually be followed) with a depth and wealth of knowledge in both Eastern and Western modalities of healing. Mary Helen created a program that was tailored to suit me, and she took time to explain in as much detail as I needed all aspects of our program. Her doing this enabled me to stick with my program, and it made a huge difference to my commitment to this process. Her tenacity and dedicated follow through helped each session maintain a sense of continuity and also helped me to understand ways in which my body was healing — ways that I could have easily taken for granted without her ability to help me really tune in to my own progress and to help me get through times when I normally would have gotten in my own way. All of this facilitated my enthusiasm for the process, where, in the past, with other methods and practitioners, I found it more difficult to maintain.
Mary Helen has the heart, mind and soul of a healer. She combines a great intellect and wealth of knowledge with a great heart filled with compassion and desire for her patients to heal. She has made an enormous impact on my life in so many ways."
Kristin E., Intuitive Healer, Reader, Teacher & Coach, Client since 2007
Mary Helen Lee and the White Moon Healing Center have been a big, wonderful part of my life for eight years now. Mary Helen is a talented acupuncturist whom I have used throughout my pregnancy and various ailments. She has excellent clinical judgment and is an excellent intuitive and medical detective. Her acupuncture treatments are by far the most powerful I have ever received. She really seems to understand the human body. The remedies I have used from the White Moon Healing Center have been excellent. Our whole family drinks their kombucha tea and I have used Conan's herbs almost every single day since I started at the practice. Together, these two components make for an outstanding alternative health practice.
– Nancy G., Mother of two, Client since 1999
I started coming to White Moon Healing Center in the summer of 2004. My initial complaints were around a history of depression and anxiety. From the very earliest interactions with Mary Helen and Conan, I knew I was in excellent hands. I was truly impressed and amazed by the thoroughness of the first appointment and continued to be amazed by the level of care I received in the time I've known them. Mary Helen not only provides excellent physical care through acupuncture and TCM, she also has extensive knowledge of various other holistic healing methods, herbs and cleanses. Each session is like walking into the warm and welcoming home of a good friend only to feel nurtured and cared for by incredibly and skilled healers. Through our work together, I was able to find a reduced level of anxiety and depression in my life as well as vast other physical, emotional and spiritual improvements. I have recommended White Moon Healing Center to all my friends and acquaintances in the Chicago area and will continue to do so.
– Emily K., Masters of Social Work from the University of Chicago, Client since 2004
"I have been a client and associate of Mary Helen for 13 years. She has assisted me through health crises large and small throughout. Her herbal tonics are top notch!"
– Jamilah M., licensed acupuncturist and massage therapist. Client since 1995
I came to my first appointment at the White Moon Healing Center in the spring of 2004. Even though for many years I had previously sought out alternative methods of healing and benefited from these practices, I was still suffering from deeply rooted and unresolved inner areas of my being which resulted from the trauma of childhood abuse. I was seeking to address these issues which were still causing physical ailments as well as emotional, psychological and spiritual distress which in turn affected my quality of life. After the first in-depth appointment, which addressed all aspects of my health and well being, I knew I had found the right place.
The whole of my being is always taken into consideration at each session as Mary Helen approaches healing from this perspective. Through the practice of internal cleansings, the consistent use of herbal remedies, a safe place for emotional release, changes in diet, energy balancing and facing the spiritual and karmic issues which lie behind outer physical events and illnesses, I have slowly peeled away many layers of what was buried so deep inside of me. As a result, I have made positive changes in my life, have reclaimed a level of inner strength and courage which was previously denied to me and find myself in a much more healthy state of existence.
Mary Helen is a very special healer. She provides a safe, nurturing and healing environment by her manner and presence. She possesses a wealth of knowledge about Chinese medicine, acupuncture, energy healing and how to best support a person as they wade into areas of "dis – ease" in what ever level of manifestation the person is ready to venture into. The changes I have made in my life and my over all health are a testament to her abilities as an acupuncturist, Chinese Medicine Herbalist and healer.
I continue to come to the White Moon Healing Center for acupuncture treatments, to dig deeper into issues affecting my health and well-being, to get refills for the amazing herbal remedies which Conan so skillfully prepares, to bask in the healing environment which exists there and to receive energetic and nurturing support which helps me to heal and make changes in my life. I enthusiastically recommend White Moon Healing Center to anyone wishing to find Holistic solutions to illnesses or life situations which have caused their health and well being to become unbalanced.
– Beverly M., Special Education Teacher. Client since 2004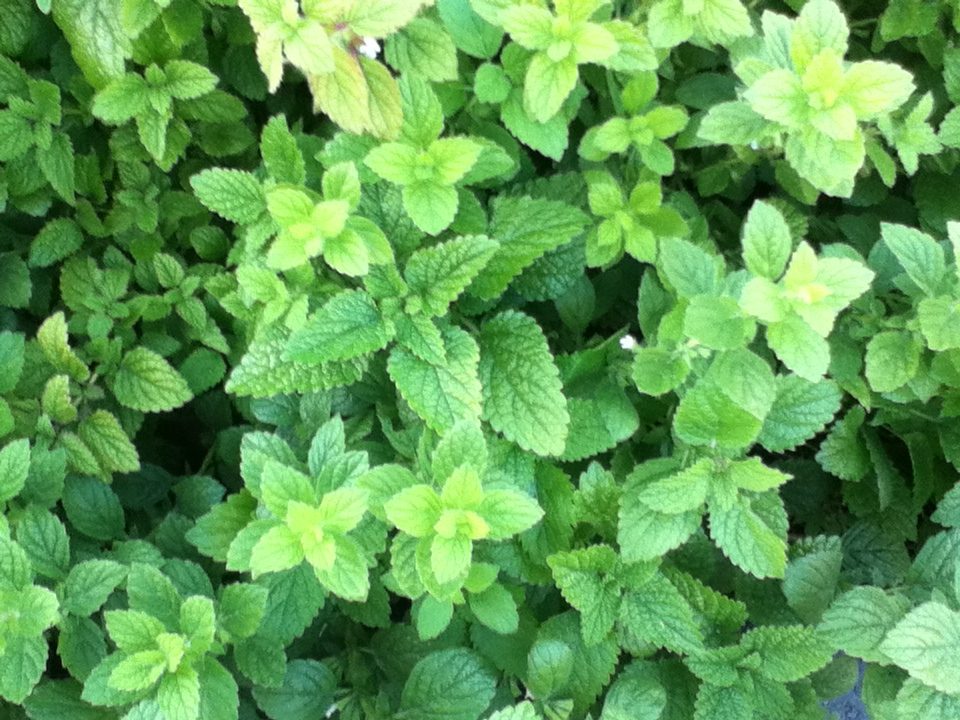 When I first came to the White Moon Healing Center I was completely frustrated with Western doctors who had only 5 or 10 minutes per visit and prescribed medications (with unwanted side-effects) to treat various acute and chronic conditions. Chinese Medicine was a new concept for me, yet Mary Helen and Conan explained how and why it works and how the body heals itself if we nurture it and listen to the wisdom of it. They were right and their care and concern were gentle and real. With their guidance help and patience, I changed my diet to healthier organic foods and beverages and eliminated sugars and junk foods. I slowly replaced the prescription medications with herbs and tonics and had acupuncture treatments. It all made sense as I moved back to balance in body, mind and spirit. I am very grateful to Mary Helen and Conan for their dedication, skill and education, and helping me regain and retain my health.
– Lynda L., yoga teacher, Client since 2000
This is an article Lynda wrote in Yoga Chicago magazine about her healing experience with Mary Helen
Every time I walk into White Moon Healing Center the healing begins. Mary Helen Lee treats the cause, not just the symptoms, bringing a sense of comfort, sincere care and reassurance to the patient. She is deeply committed to her cause of restoring optimum health and giving the patient all information conducive to their situation. She is truly amazing, this is an understatement. Conan Milner's extensive education as an herbalist along with his gentle nature brings an old fashion feeling to the clinic. When doctors used to really listen to what you had to say — and they cared. I highly recommend The White Moon Healing Center to all people who really want to live a healthier life, in a natural way. Chemicals keep us from the truth. Mary Helen Lee is the real deal a true healer. I am proud to call her my doctor.
– Nanci L., Musician, Client since 1999
A former client and employee of White Moon Healing Center wrote the following article "Caring for HIV and AIDS Patients a True Privilege" about the clinic.