Diagnostic Tests
We accept Health Spending Account (HSA), Health Reimbursement Account (HRA), and Flexible Spending Account (FSA) funds for payment.
Tissue Mineral Analysis: A small hair sample is sent to Analytical Research Labs to check for mineral imbalances and heavy metal toxicity.  We can interpret your results and make natural supplement and herbal recommendations to help detox your body and heal your internal organs, endocrine and nervous systems.  Mineral balance is a crucial step for a healthy body.  $100 lab fee plus a 1.5 hour session for review and personalized supplement plan for $140.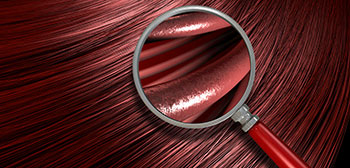 Saliva and Stool Testing: We use Diagnos-Techs Labs to check for imbalances in female & male hormones, adrenal & stress hormones, and blood sugar. Tests are also available to screen for food allergies, yeast, parasites, G.I. diseases, G.I. function and bone density. Prices vary according to tests needed.We charge you the same fee the lab charges us. Review of these tests are done as part of a visit for an acupuncture treatment or herbal/nutritional/detox consult.